California Police Confiscate Guns, Refuse to Return Them
Two cases in 2011 indicate the state of justice in the state of California.
Police in two cities followed the same procedure. Each sent officers to a man's home. The police confiscated firearms unrelated to the investigation. Then they refused to give back all of the guns.
In Oakland, police went to a man's home to investigate his brother's suicide. Not suspecting anything amiss, he let them into his home. Then they took all of his guns.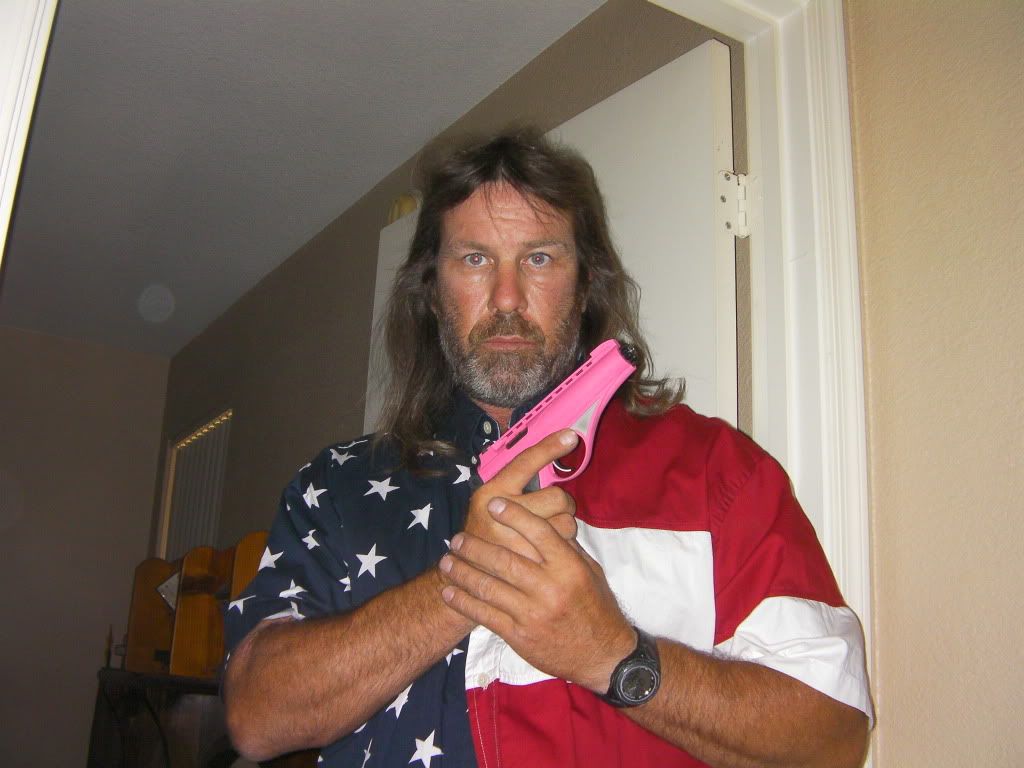 Read more about the pink gun
This guy with the pink gun looks like someone I know.